I was recently in St. Petersburg and some friends of mine told me that the Burgers at
Georgie's Alibi
were really good. I knew this place to be a nightclub and I couldn't have imagined that the food would actually be good, but we decided to give it a try.
The atmosphere was nicer then I was expecting. There were video screens playing ads for upcoming events. Most people in this large space were just drinking at the bar, but as we found a table a bubbly server came over to greet us and take our order. We ordered Burgers, and then our server moved us to a different table because they were about to start a drag show and she wanted us to have a good view of the stage. The show was actually quite entertaining and before we knew it our Burgers had arrived.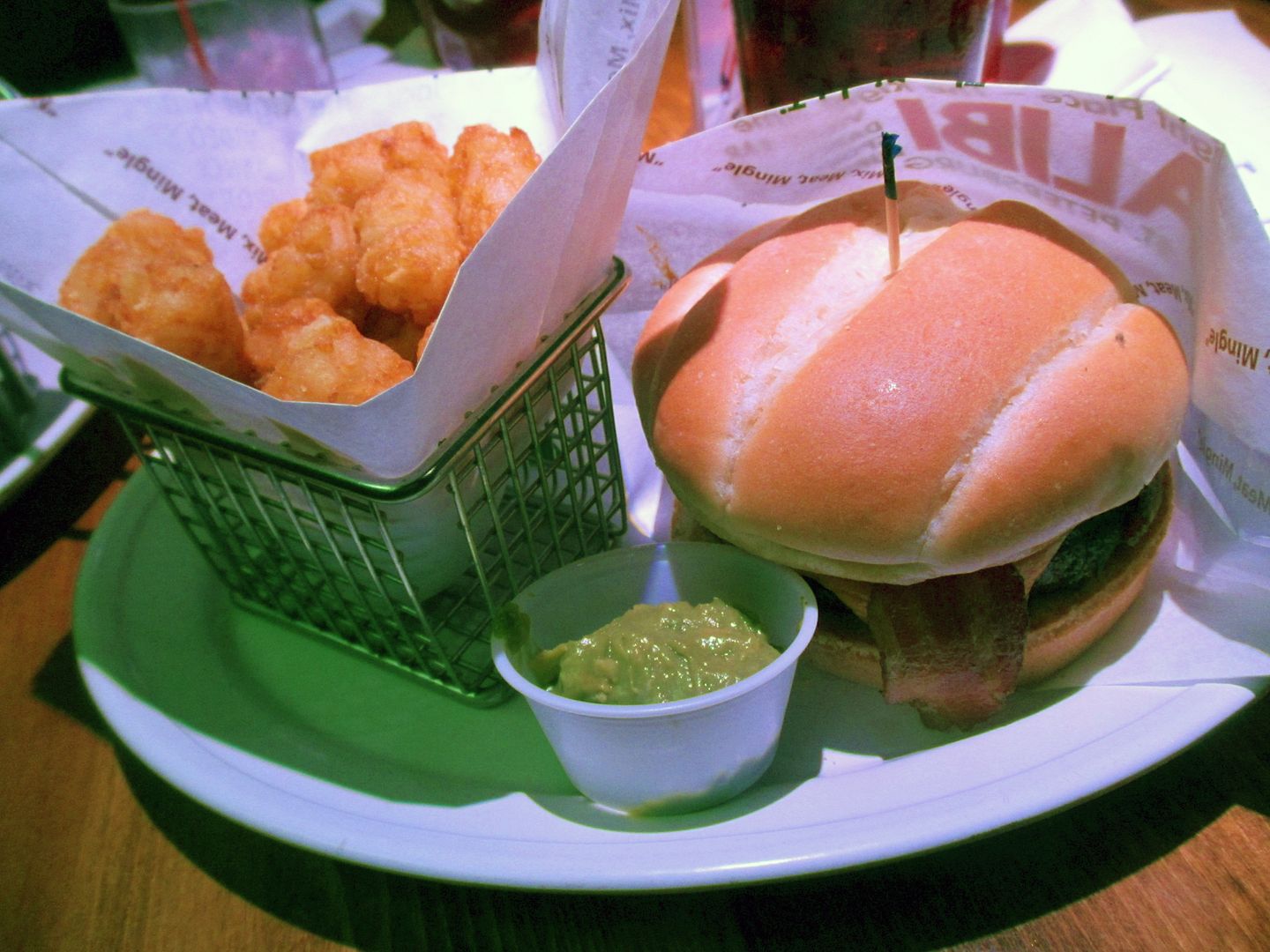 I read that their Burgers are ground fresh daily and prepared to order. I decided on the Sticky Burger (Topped with Cheddar Cheese, Applewood Smoked Bacon on a Peanut Butter loaded Bun $9.95). This sounded both delicious and interesting so I gave it a try. I ordered Tater Tots for my side.
It arrived just as I expected it to look, however upon first bite I realized that it tasted much better then I was expecting. The Burger patty was so fresh and tasty, the toppings were great, the Bun was excellent, and overall it was an exceptional Burger. The Tater Tots were nothing special but not bad either.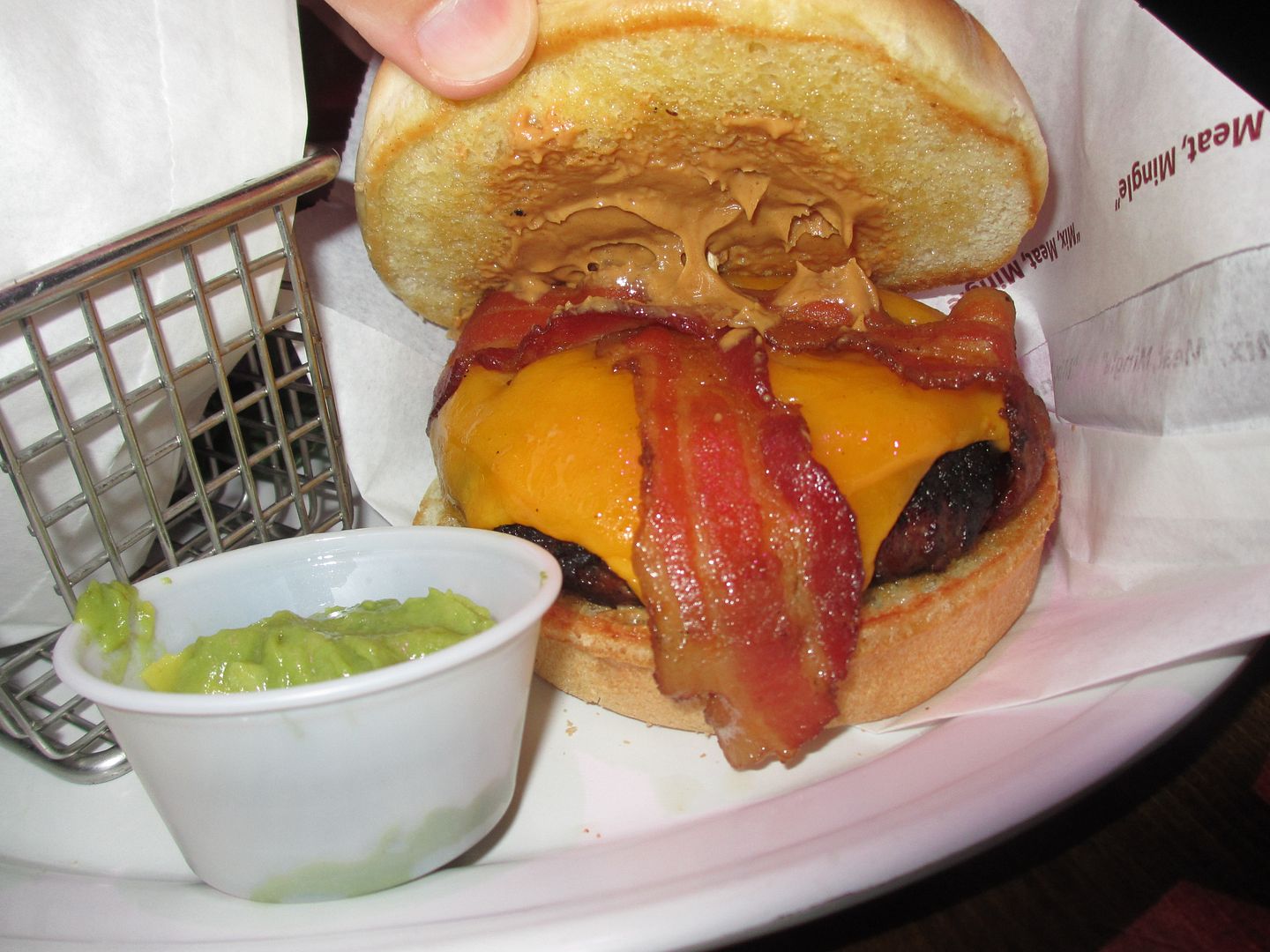 Then to my delight when the bill came around I was only charge $5 for my Burger. Apparently Tuesday nights are Half Priced Burgers!!! How exciting. It is about an hour and a half drive for me, but next time I find myself in the area I would gladly go there again.